OFH-120-RW-240B
Led high intensity type A (flash-head OFP-FH-RW-120-6P P/N 114601 + power supply OFP-CAB-1B-RW-240-8M16 code 114113) - Compliant with high intensity type A (ICAO annex 14 chapter 6) - This obstruction light could be also configured as a medium intensity type B or C during night time.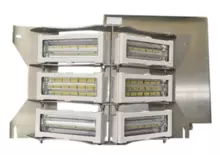 Flashhead
6 led projectors coming with 2 meters of molded cable
Aluminium and glass enveloppe
No losing parts and no special tools required to remove projectors (1kg per projector)
Power supply
'Weather tight' stainless steel 316L power cabinet enclosure
6 independant power supplies providing a high redundancy level
Test button
GPS synchronisation of the flashes and day/twilight/night intensity change in case of absence or failure of the controller located at the bottom of the obstacle
Surge protection included

Datasheet

STAC certificate.pdf
---
The led OBSTAFLASH high intensity is a white color flashing obstruction light. The OBSTAFLASH is compliant with ICAO high intensity type A during day/twilight/night mode.
---
Select another reference:
---
| | | |
| --- | --- | --- |
| Effective light output day time at 0° on site | | 200 000cd (white) |
| Effective light output twilight mode at 0° on site | | 20 000cd (white) |
| Effective light output night mode at 0° on site | | 2000cd (white) |
| Color day/twilight time | | white |
| Color night time | | Red or white |
| Vertical beam spread | | >3° |
| Horizontal beam spread | | 360° with minimum 3 flashheads fixed at 120° around the obstacle |
| Flash per minute | | 40 |
| | | |
| --- | --- | --- |
| Main voltage | | 110VAC to 240VAC +/-10% 50/60Hz |
| Average wattage | | Below 130W (day time) |
| | | |
| --- | --- | --- |
| IP degree | | IP66 per projector |
| Wiring | | Entry of cable by glands nickel plated brass and connection by terminals |
| Operating temperature | Tu | -40/+55°C |
| Size of the light | | 420mm (height) x 580mm (width) |
| Size of the power supply | | 400mm (height) x 300mm (width) x 200mm (dept) |
| Wire cross section | | from 1 to 4 mm² |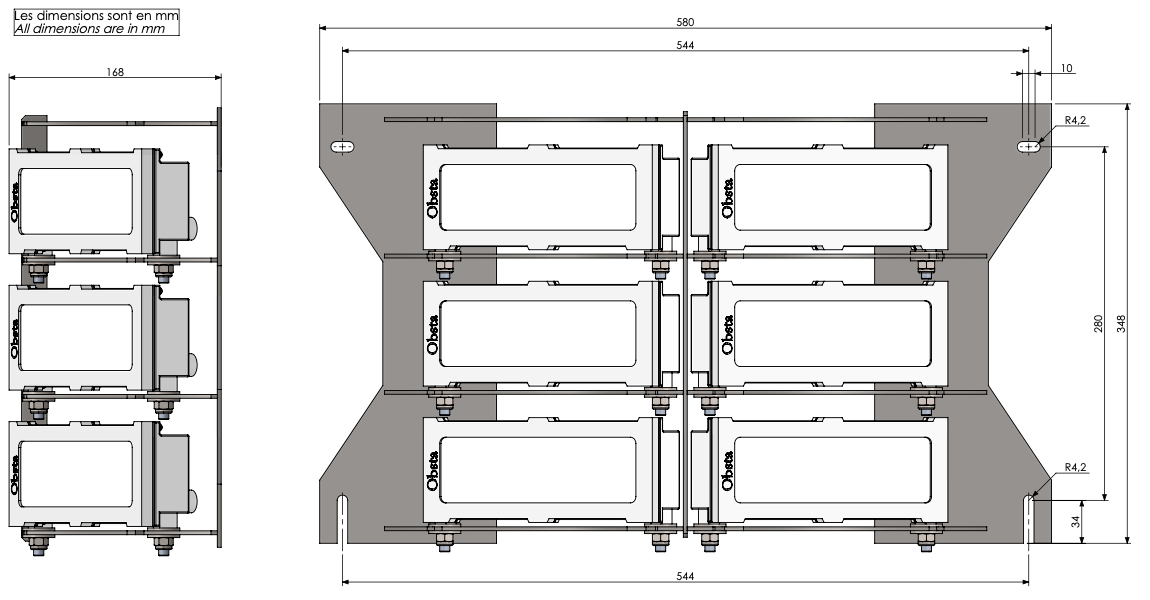 | | | |
| --- | --- | --- |
| Standards compliance | | ICAO annexe 14 chapter 6 (8th edition 07/2018), EASA (4th edition 2017) |
Associated Products